Scouting helps young men and women build character, citizenship and fitness. Developing youth who are physically strong, mentally awake, morally straight, has been the work of the Boy Scouts of America since 1910. Our efforts will be even more important in coming years.
Learning from exemplary leaders, engaging programs, and timeless values, Scouts work to improve themselves and their communities. For many, positive attitudes and attributes learned as a youth will continue throughout life. Today's Scouts will become tomorrow's leaders in the trades and professions, business, education, government, and all walks of life.
Encouraging gifts to the Alamo Area Council endowment is one of our highest priorities. A gift to endowment ensures that the council can continue to offer the outstanding programs we now have and also grow to meet the needs of our youth and community.
For the donor, a gift to endowment says, "Scouting is important to me and my family." It says that Scouting truly is a movement with a mission for me. It is what we say and do in the spirit of the Scout Oath and Law. The Alamo Area Council Endowment exists to ensure the council's long-term financial health.
Please consider a gift to endowment and help us "Be Prepared" by making a pledge or gift today. All gifts to endowment are included in our Adventures for a Second Century campaign.
James E. West Fellowship Award
James E. West was the first Chief Scout Executive of the Boy Scouts of America. He served in that position for more than three decades. Many individuals and corporations make these gifts either on behalf of someone else—such as in honor of an Eagle Scout, Silver Beaver recipient, a retirement, a special accomplishment, or anniversary—or in memory of a special individual.
A gift to a local council, designated by the donor to the council endowment fund, qualifies for membership as a James E. West fellow. The gift must be in addition to— and not replace or diminish—the donor's annual Friends of Scouting (Give The Adventure) support. A minimum gift of $1000 in cash or marketable securities qualifies for the Bronze level membership. Donors may make cumulative gifts to reach Silver, Gold, and Diamond member levels. For example, 5 years of giving at the Bronze level would qualify for Silver level membership.
Apply to become a James E. West fellow and turn into the Council Office.
James E West Fellowship Society Members will be recognized at our annual Scouting High 5 Club event held at Ken Batchelor Cadillac.
Endowment Awards
The Alamo Area Council endowment committee has earned the Endowment Achievement Major Gifts Award for 2018-2019 and gold level requirement #3 of the Journey to Excellence Award.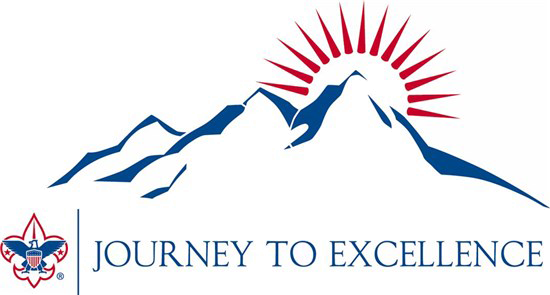 Contact
For more information about the endowment programs of the Alamo Area Council, please contact:
Michael de los Santos, Scout Executive 210-341-8611 ext. 119
Courtney Bukowski, Director of Development 210-296-7623